Titan
This product is currently sold out.
Titan
The Hi Power Cycles team is extremely excited to introduce the 2019 Titan! The Titan is our first fully USA designed, engineered and hand welded hardtail FAT frame. The frame itself is proudly engineered, mitered, hand welded, heat treated, aged and powder coated in the United States. For the first time, we are offering for customers a high power torque sensing mid drive coupled with a throttle! No more having to settle for low power alternatives!
The Titan comes STANDARD with an RST Renegade 120mm fork, Cane Creek 40 series sealed ball bearing headset, SRAM GXe drivetrain with monster 11-42T gearing, and FAT Kenda Juggurnaut 26"x4.5" tires. The Titan features a robust mid drive with up to 2000W output, and is engineered to take you places other electric bikes can only dream of. Steep climbs, sandy washes or snow covered trails have never been so fun! We have spent hundreds of hours perfecting the programming of the integrated torque sensor and the result is a very seamless power delivery that will feel like you have super human strength.
The highly advanced torque sensor takes hundreds of measurements per second to calculate rider input and transmits the appropriate power from the motor to the ground. The harder you pedal, the more power the system automatically gives you; the pedal assist function it feels like you are riding a normal bike, but your legs just feel incredibly powerful. You can vary the pedal assist power levels at a touch of a button with 5 distinct pedal modes and a throttle only option which disables pedal assist! If pedaling is not for you, this is the bike for you! Just push the throttle to get the exact amount of power you desire. The great news for trail riders is that we program the throttle for FULL power output regardless of the pedal assist mode you are in. So if you are in level 1 PAS, and you come around a blind corner to a steep climb, simply press the throttle and hang on! The Titan easily has the power to climb almost any hill under its own power.
Current lead time to build/test/sign off:
Expected Delivery: June
Please look at the tabs below to help configure you Titan to suit your needs!
---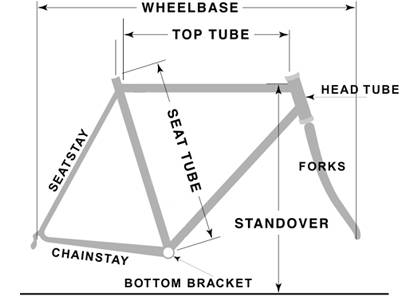 Frame Size: Choosing the right frame size is an important aspect of bike riding. These frame recommendations are general guidelines. Note: Frame sizing is not as important for e-bikes compared to standard pedal bikes so get a frame you feel comfortable with!
Medium Frame: For riders ~5'4"-5'8", inseam ~29"
---
Large Frame: For riders ~5'8"-6'1", inseam ~32"
---
Xtra Large Frame: For riders ~6'2"+, inseam ~34"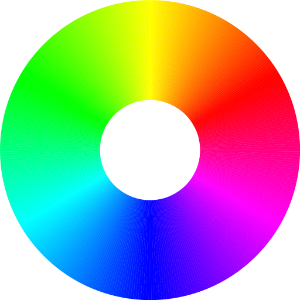 Color Option: We offer 4 standard colors (see below). If you want something custom, we offer the ability to choose ANY color you want for your Revolution as well as the ability to powder coat your rims to match.  
Choose either Orange, Gloss White, or Matte Black
---
Choose ANY color of your choice (single stage, two stage and candy colors). Pick your color here: Prismatic Powders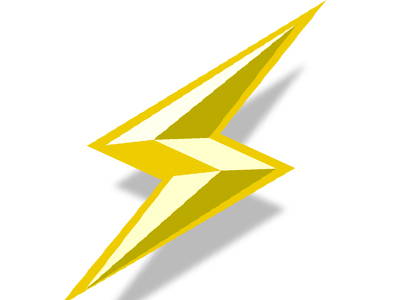 Power Level: The base power level is 750W. You can upgrade to the 1500W or even 2000W for more power, speed, and torque. Just make sure you hold on tight!
The 750W system is the most powerful US legal e-bike system. You will not find a more powerful or capable motor system! Can choose between Class 1, Class 2, or Class 3 configuration.  120Nm of torque means the Titan is the strongest fully Class legal ebike currently available!
---
The 1500W system offers nearly double the power of the 750W system. It increases your hill climbing power and top speed (private property). Note: Titan is shipped as Class 2 legal.  Owner can unlock at their own risk on private property or offroad. 160Nm of Torque puts the Titan in a class of its own in terms of hill climbing power!
---
The 2000W system increases power and torque from the 1500W system by 25%. It is a very noticeable increase in hill climbing power and a small bump in top speed (private property). Note: Owner can unlock at their own risk on private property or offroad. 200Nm of Torque makes Titan the strongest torque sensing pedal assist ebike on the market!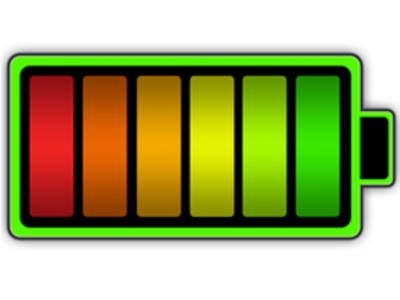 Battery: Choose the battery that suits your riding needs. If you are riding hills or off-road, your range will be less than quoted. Quoted range is in ideal conditions (170lb rider, paved road, 20mph, throttle only). In the level 1 pedal assist, you can nearly triple your range!
48V, 596Wh, 28 mile range. Perfect for those who do not require a lot of range
---
48V, 673Wh, 30 mile range, +1% extra power. Great blend of size and capacity.
---
48V, 840Wh, 40 mile range, +2% extra power. Maximum range capacity in a lockable hard case for ultimate e-bike experience!
---
48V, 1680, 80+ mile range, +3% extra power. Maximum range capacity. Never worry about running out of battery! Note: Requires frame bag!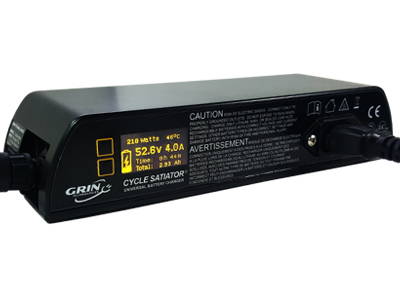 Charger: Choose the charger that suits your needs. The more powerful charger will charge your battery faster for less down time. For those wanting to keep their battery system to stay healthy longest, we recommend the Satiator upgrade.
Power: 2A. Charge time: ~6 hours (from 5% to 100%)
---
Power: 4A. Charge time: ~4 hours (from 5% to 100%). Most popular upgrade
---
Power: 6A. Charge time: ~2.5 hours (from 5% to 100%). Ideal for those who want the shortest charge time.
---
Power: 5A. Charge time: ~2.5 hours (from 5% to 100%). The Satiator is a remarkable charger that will make your battery stay healthy for longer. With very specific charging algorithms and the ability to float charge, your battery will stay in balance longer. This will increase your overall range and longevity of the pack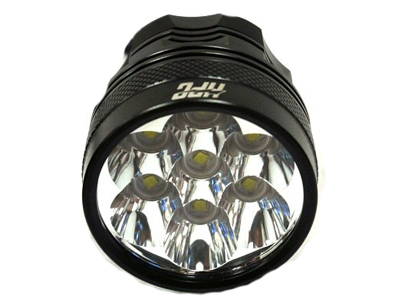 Lighting System: If you will be riding your bike at dark and if safety is the utmost importance, we highly recommend a quality lightning system. All of our headlights feature 3 power modes (low, medium, high) as well as a strobe function. The included Thunderbolt rear light is extremely bright to be sure you are seen at night! You will not find a brighter light!
Great choice for commuters or those occasionally riding at night. This is a super compact headlight that has surprising light output
---
Great choice for commuters who want ultimate visibility or those ride high speed at night (on or off road). This headlight has the highest light output and longest battery life.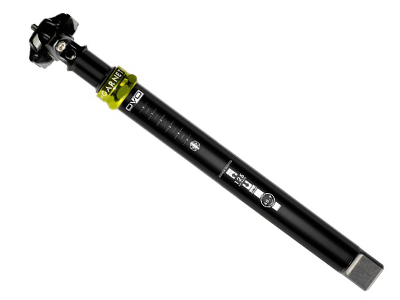 Dropper: We offer a DVO Garnett dropper option. This is great to adjust seating position on the fly to keep you in the perfect condition on climbs/descents.
---
Designed by riders for riders, the DVO Garnet Dropper was developed with reliability and performance at the top of the list. The DVO Garnet Dropper is clean, simple, elegant, and just plain works.